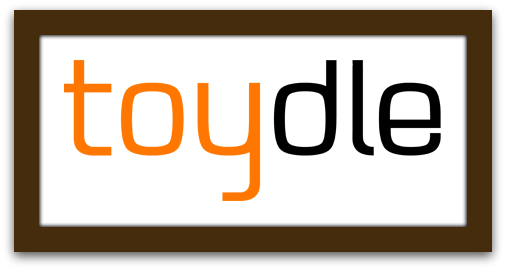 Did you ever spend hours as a child stringing up blankets between chairs, bunk beds, dressers, and anywhere else you could imagine? I did! I have many fond memories of putting my favorite blankets, umbrellas, and stuffed animals into my forts for hours of creative play.
You know how sometimes you think your kids have it so much better than you did? I have a perfect example for you...
Fort making has been modernized, and I must say it's pretty cool!
Meet the
Toydle Fort
. The forts are made of the high
est quality materials, being constructed with 29 inch PVC tubes and 3 inch wooden blocks. You simply configure your fort the way you want, snap it together, then clip your own sheets and blankets into place for hours of fun.
The forts can be built in any way imaginable... if you are tight on space, just build UP.... if you have lots of room, feel free to spread out. There are two Toydle forts, the Toydle Fort (which retails for $149), which offers 45 cubic feet of space, and the Big Toydle Fort, which doubles the size and retails for $229.
The forts were developed by a father of twins who was tired of CHEAP toys that were always breaking. The forts are also manufactured 100% in the USA... I love that!
To back up their claims that their forts are the most durable EVER, Toydle offers an UNLIMITED warrantee.
You can connect with Toydle via their website, and also find them on Facebook and Twitter.
Here's the GREAT NEWS FOR YOU!

The TOS Review Crew is giving away THREE Toydle forts.

Hop over and enter to win one for your children! The forts being given away are valued at $240 each!! Now wouldn't that make a great Christmas present??

Disclaimer:I received the above named product from TOS Crew in return for my honest review. I have not been compensated in any other form.
NOTE: This contest is open to residents of the United States ONLY. TOS Staff and TOS Crew Members (and their families) are not eligible to enter this contest.