Fourteen years ago today I was young (well, I was 25 ~ now it seems so young!) and very much in love. I knew I had met my soul mate and we married. It was a beautiful wedding... every detail was perfect and we had the perfect start to our life together.
I love the first picture in this collage - with the Lamb of God at the center of our marriage. HE has been there our entire married life. I know this protection has held us together; through children, loss of a parent, postpartum depression, job changes, major surgery, and all of the curve balls life throws at you.

I had no idea when we got married what a wonderful man my husband was yet to become. Although it sounds trite, it is very true: I love him more and more each year. I could give you a million reasons, but here are the "biggies":
He has never failed to be there for me when I needed him, in big or small things.
Whatever my dreams were (whether it be getting my Masters Degree, staying at home with our children, starting my own piano studio, homeschooling etc...) he has always supported me.
He is the most disciplined person (physically and mentally) I know. If he makes a plan he sticks to it and you can count on him - his word is solid.
He is a good steward of our resources - financially and otherwise. He is not materialistic, but generous to others... he has taught me the benefits of good stewardship and financial self-control!
He is truly the spiritual leader of our family. We follow the Biblical model for marriage, and while (if you know me) you know I am not the "submissive" type, I trust my husband to make good decisions and I defer to him on important matters. The older I get the more I am learning that Biblical submission does not equal "inequality" for a wife -- quite the opposite. I always feel safe, loved, cherished and secure.
He is a dedicated father who has a great relationship with his children. He maintains this in addition to a difficult work schedule.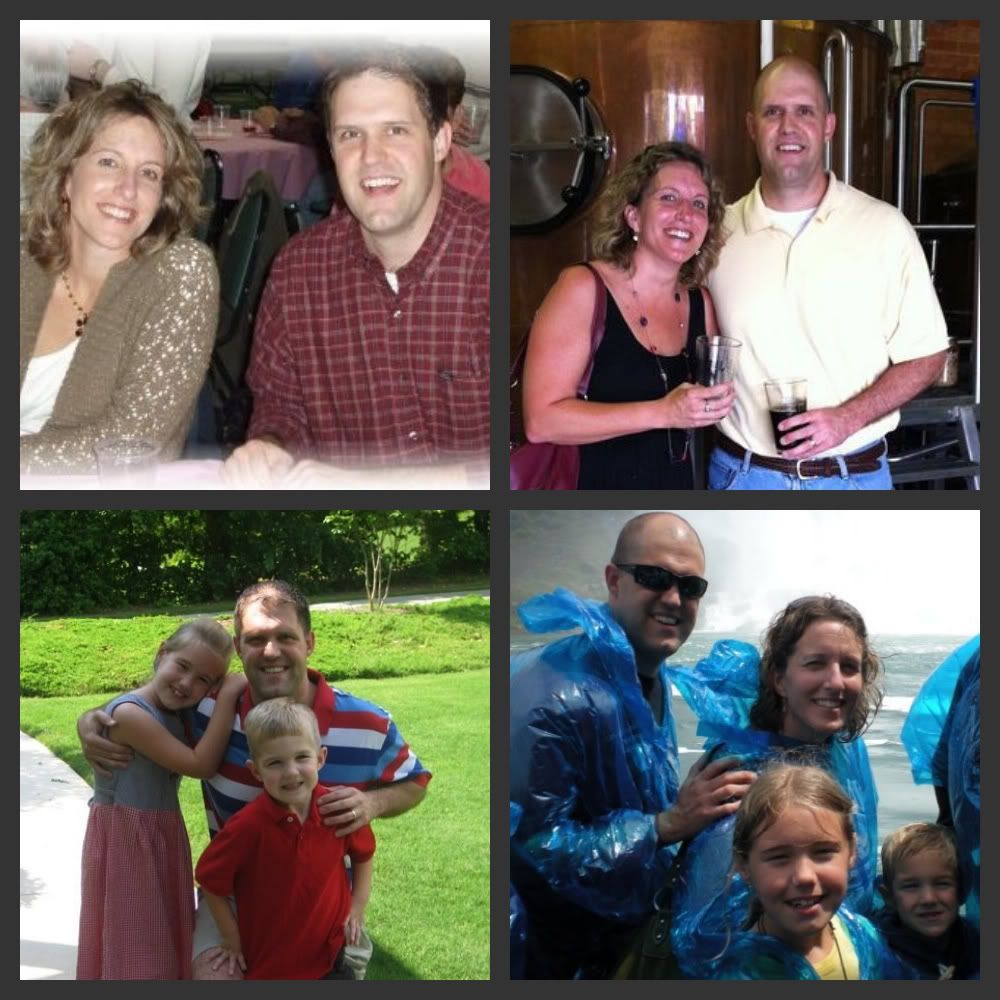 I thank God I have a husband who has grown with and beside me.... who is truly my partner and friend. Happy Anniversary!