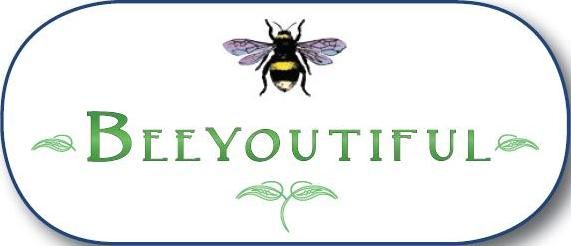 The latest review for the TOS Review Crew had absolutely nothing to do with my children. It had everything to do with me - and I LIKED THAT!! I know that sounds a bit selfish, but every now and then it's just nice to have something for MYSELF that pampers me just a little bit!
When the review package came in the mail the kids anxiously watched me open it -- my daughter thought it was for HER and I quickly scurried the items into my bathroom and declared them MINE! (very mature, huh?)
Beeyoutiful's goal is to help you "bridge the nutritional gap between our modern diet and our bodies' nutritional need". All of the products on their site are all natural - and range from skin and hair products to nutritional supplements. If you have a specific health concern, chances are there is something there to help you.
I received two products from Beeyoutiful - and I love each of them!
The All-Natural Orange Lip Balm is the only lip balm that has worked on my chapped lips. Right now I have a terrible cold, and I have kept the lip balm in my pocket so I can have it with me at all times. It lasts for a long time and smells REALLY good. At a price of $3.00 (or if you buy more than 3 you get them for $2.70 each) that is much cheaper than another popular brand I buy. I also notice they have Peppermint Lip Balm, too!
The second product is the Milk and Honey Facial Bar. This gentle cleansing bar smells so nice and fresh and keeps my skin smooth and not too dry in the winter months. The facial bar combines bee products and goat's milk. This bar costs $10 - which I would pay in a heart beat for such a quality product.
The entire Beeyoutiful website has lots of wonderful things for you to check out - I know you won't be disappointed in their complete line of skin and health supplements.
To read more reviews from my crew mates, please visit the crew blog!
Disclaimer:I received the above named product from TOS Crew in return for my honest review. I have not been compensated in any other form.