I have always wanted to take the kids to Disney, but my husband and I have trouble spending so much money on a vacation. Thankfully we lucked into a deal we could NOT pass up, and were able to take them for two days.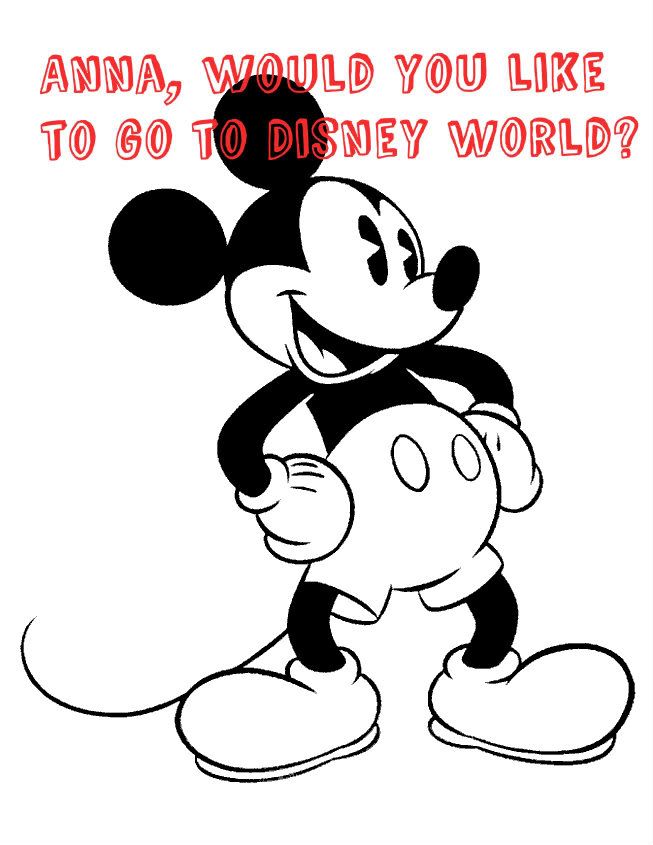 It was a complete surprise. The night before we left my parents' house (where we had been vacationing and making memories) my mom put together a cute Disney dinner. After dinner, the kids each opened up an envelope with the Mickey paper inside.


The kids were both shocked and excited. I don't think they thought this was ever in their realm of possibility.


We got up at 4 a.m. the next day (that was the hard part!) to arrive in Orlando by the time the park opened.
My favorite picture from the trip was with Tigger. If you can swing it, I highly recommend a character lunch in The Crystal Palace. The food was very good, and it gave us a chance to sit down and relax while the characters came to us.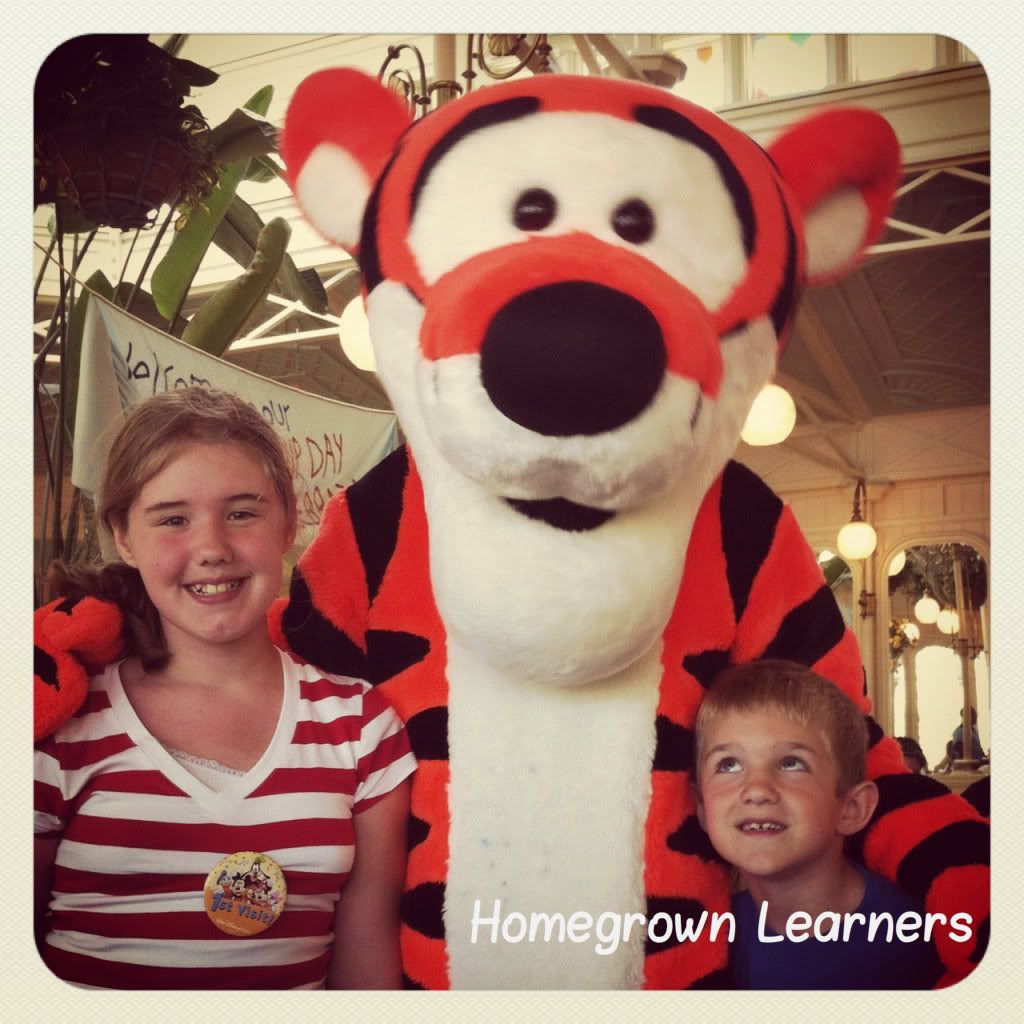 Another highlight of our first day in The Magic Kingdom was my son's visit with Peter Pan. We didn't wait that long to talk with him, and once there GMan really enjoyed interacting with him.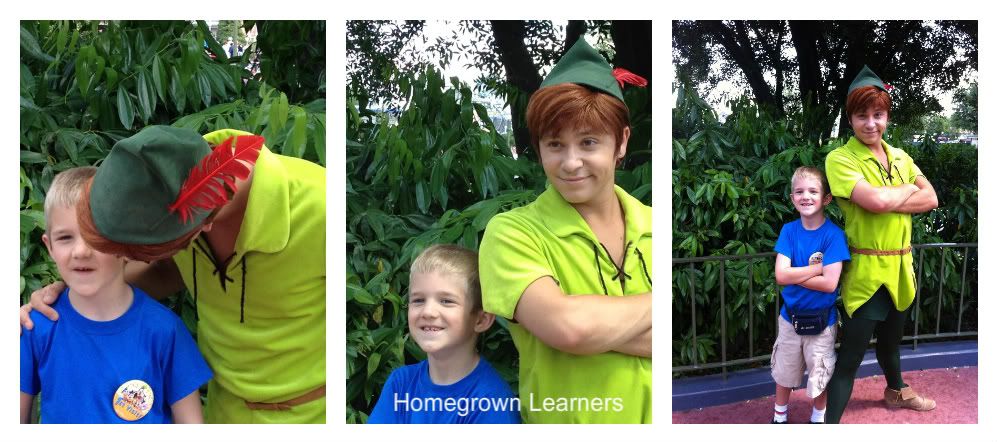 The first day we spent the ENTIRE day in the Magic Kingdom - until the end of the fireworks show at 11 p.m. We were exhausted and got a bit of a slow start the next day, which we spent in Epcot. I think if I could go again I would spend one more day in Epcot, because there was SO MUCH learning taking place there.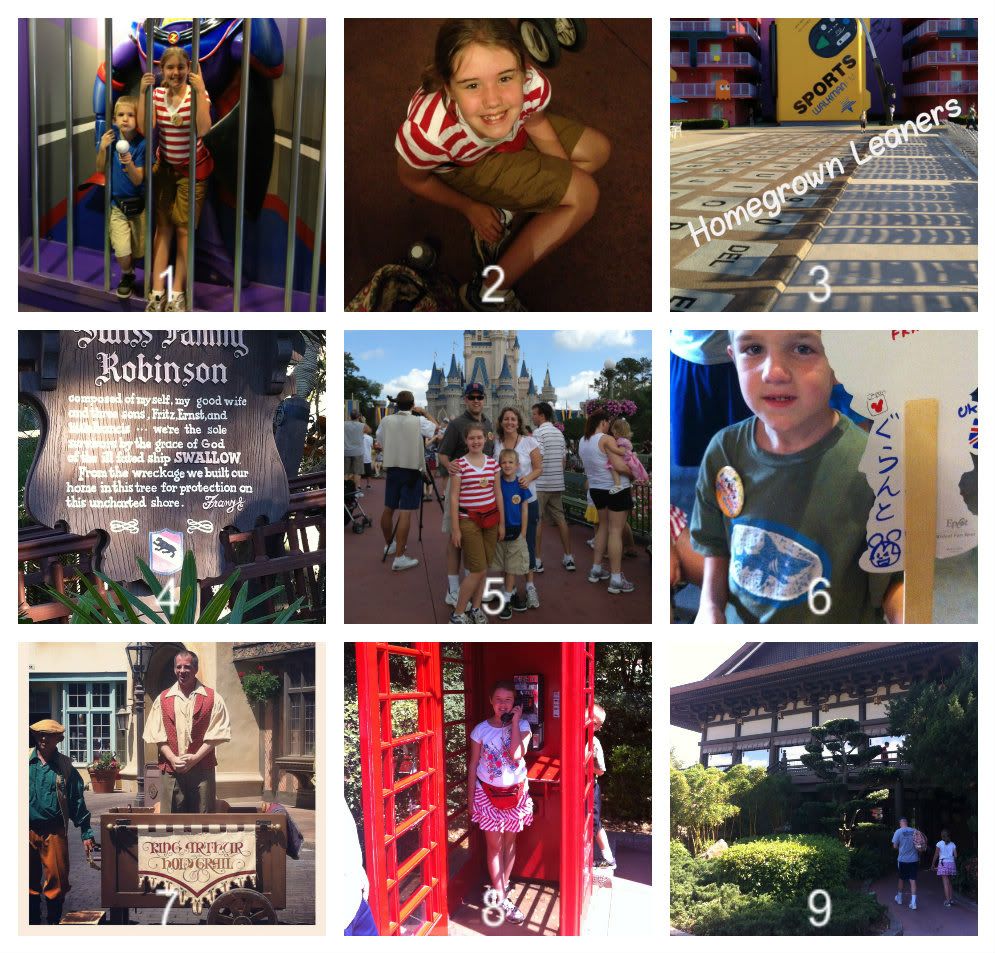 2. A very happy girl at The Electric Light Parade
3. Our hotel, Disney's Pop Century Resort. It is one of their "budget" hotels. We thought it was great for the kids - the dining, pools, arcade, etc... could keep kids busy forever. (Do you see how the pool deck is a computer keyboard in the picture?) The rooms were a little small and the towels were the size of washcloths! I don't think kids would care one bit about this, though.
4. Miss B had just finished reading Swiss Family Robinson and was anxious to go in the treehouse at The Magic Kingdom. It was WONDERFUL!
5. Here we all are! The kids and my husband are all wearing "First Visit!" buttons.... our friend who works at Disney made sure they had them.
6. The kids could get a bear stamped and signed in each country they visited in Epcot. This was my favorite thing about our trip - GMan had his name written in Japanese, too. Epcot just has a more laid back atmosphere where you can stroll and learn. It was good to sit down at lunch and have a beer and hard cider, too! We ate at The Rose & Crown Pub in the UK Pavilion.
7. While we waited for our table we strolled over to watch a funny skit about King Arthur and The Holy Grail -- which had just been studying in history!
8. My happy daughter - she loved this "old fashioned" phone booth.
It was a whirlwind two days, that's for sure.
We came home and immediately jumped back into the swing of things for our LAST DAY OF CO OP for the semester. We're all sad, but look forward to starting again in the fall.
All of the classes the children take are so beneficial, but two in particular stood out this semester. Miss B's Presidents class will always be remembered.... she won the Patriotic Pal award for memorization of presidents and The Preamble. For 10 weeks the children learned all about presidents and our government. Her teacher inspired such a love of learning and patriotism. GMan's space class was a winner, too -- here he is with his model of the solar system.
That's our crazy week in a nutshell. Next week it's BACK TO THE BUSINESS OF FORMAL SCHOOL!! I must say I am looking forward to ROUTINE and STRUCTURE!
I'd love for you to join me for Collage Friday. Please remember the guidelines:
1. Please use photo collages in your post.... that's the whole reason for Collage Friday!
2. Link back to my Collage Friday post or display the button somewhere on your site.
3. Please visit the person who linked ahead of you - leave them a comment and say hello.