As I write this edition of Collage Friday, my husband and I are also watching the evening news. The depth of the devastation because of Hurricane Sandy seems incomprehensible.
Living in the southeast we've been pretty much unaffected. All we can do is watch the devastation, pray, and be thankful for our blessings.
At the same time we're getting ready for the most heated election in my memory. It seems that there is just a sense of unrest, tension, and downright ANGER in our country, that seeps into our lives.
We spent a lot of time this week talking about current events, watching the news, and counting our blessings.
1. My sweet boy. Grant and I were playing ball while waiting for Anna at her piano lesson. The leaves were just begging to be put into piles, and we had a lot of fun making piles and then jumping in them. This little boy is my sunshine. I can have a rotten day and throwing leaves with him makes it ALL BETTER.
2. Sunday we celebrated Reformation at our church. (We're Lutheran, so it's kind of a big deal!) The entire church wore red and we had a potluck - much fun!
3. Maestro Classics has released their latest CD - The Carnival of the Animals. We listened to the CD this week and it (of course) was wonderful. I'll be telling you more about it and giving one away very soon. I'm so thankful to work with Maestro Classics; they have such quality recordings to teach your children about the great stories in music.
4. Our dog is such a stinker. He KNOWS he's not allowed on the furniture, but many times I will turn around and he is staring me down from the top of the sofa. You know, Shih Tzus are very stubborn dogs, but we love him.
5. Don't my children look thrilled? I'm sure this scene will be repeating itself quite a bit in the next 2 years. Anna will be starting phase one of her braces next week and this photo was taken in the waiting room. I think they're both reading books by Cornelia Funke.
6. We enjoyed some "incidental music" - In The Hall of the Mountain King. I found a listening map online and added it as part of our SQUILT lesson this week. This piece was a HIT and we're all humming it constantly.
1. I made a HUGE pot of Chicken Noodle Soup on Monday that lasted the entire week. It was quite cold here this week and the soup hit the spot.
2. Anna decided to make treats for Halloween. These spiders are cute, but (in her words) they are "labor intensive". Do you ever hear your child say something and think, "WOW - They sound just like me."? Yep - "labor instensive" is something I say a lot.
We invited some family for dinner and ate mummy dogs and pretzel spiders. (I did make a Squash Casserole to get in our veggies!) Then, daddy took the kids out trick or treating. It was a fun night and everyone was in bed by 10 - not too bad.
3. Wednesday was a very relaxing day. I wanted to clean house for our dinner company and also let the kids have some fun. They did various Halloween worksheets, helped with making goodies, watched The Legend of Sleepy Hollow, and then enjoyed a fun evening. We have been reading The Legend of Sleepy Hollow aloud and wanted to see the movie as follow up. The original book is quite difficult, but I was so pleased with how much children sat through the reading. I chose a few of the harder worders and pulled them out for discussion and I think we got A LOT out of the book.
Other Thoughts This Week:
Part of our trip out west has been recorded! I finally found the time to share a small part of our trip to Wyoming.
I'm giving away a copy of Jesus Calling, from Tommy Nelson - have you entered to win?
I'm very thankful for a couple of good homeschooling friends, one of whom brought me some election resources today (just because!) and another who took a considerable amount of time to talk with me about a change I'm thinking about making....
I have been thinking A LOT about trying to join a Classical Conversations group in our area. I met with a friend today who showed me everything about the program (and I was even more impressed). I'm praying I will be able to actually GET IN our local group because it is quite popular. As my daughter approaches seventh grade we are needing more structure and accountability - I think accountability is the big thing I'm looking for. We do so much Classical Education and it seems like a great fit.
I can't wait for BEECH Retreat! This is the only conference I am attending this year (well, I've never even been to a blogging conference before) and am looking forward to several days of learning, friendship, and the beach!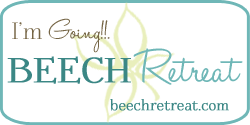 Have you visited some of the amazing bloggers who link with Collage Friday each week? The community is growing, and I find myself gaining SO MANY IDEAS from these wise moms. If you'd like to join us, please sign the linky below. All I ask is that you text link back to this post or grab a button to put on your site. Then, visit other bloggers on the list to gain ideas and offer support and encouragement.